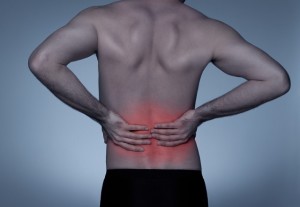 Back pain is the most frequent visit to the doctors office, second to the common cold.  Its been reported that approximately 80% of the population at some point in their life span will experience an episode of lower back pain.  Most commonly, back pain afflicts middle aged adults in their 4th to 5th decade of life.  Several sources contributing to back pain have been thoroughly investigated in the research and the leading cause of lower back pain is an "unhealthy disc".
The disc naturally goes through its own aging process like many other tissues in our body and can certainly show signs of wear and tear without necessarily being the pain generator.   There are other culprits as well. Often when we abuse our backs in doing daily activities or more rigorous work, our disc tissue can become inflamed and swollen just like a muscle or tendon would from overuse.
The disc tissue can often become distorted (bulge or herniation) which then creates pressure changes within itself and then outward onto other nearby structures such as the spinal ligaments or spinal nerve.  Often, pain starts in the center of the lower back and as the condition worsens the pain may shift toward one side or the other and possibly radiate into the buttock or even further down into the leg, commonly known as sciatica.  Simply put, sciatica is when a spinal nerve gets inflamed from either the chemical reaction from the inflammation process or direct pressure on the nerve from an upset disc.
S. White